#74 House of the Scorpion by Nancy Farmer. A Richard Jackson Book/Atheneum Books for Young Readers , 2002. ISBN13:
9780689852220. 400pp
Quotes from two of the nominators:
One of the best sci-fi teen titles.
The first science fiction book I loved.

A review by Ayesha Court in USA Today states:
"Unlike some science fiction, Scorpion relies on realistic, sympathetic characters dealing with a different reality, rather than high-tech droid wars or rampaging aliens."
Reader's Guide Description prepared by Pat Scales:
Matt is a clone of El Patrón, a powerful drug lord of the land of Opium, which is located between the United States and Mexico. For six years, he has lived in a tiny cottage in the poppy fields with Celia, a kind and deeply religious servant woman who is charged with his care and safety. He knows little about his existence until he is discovered by a group of children playing in the fields and wonders why he isn't like them. Though Matt has been spared the fate of most clones, who have their intelligence destroyed at birth, the evil inhabitants of El Patrón's empire consider him a "beast" and an "eejit." When El Patrón dies at the age of 146, fourteen-year-old Matt escapes Opium with the help of Celia and Tam Lin, his devoted bodyguard who wants to right his own wrongs. After a near misadventure in his escape, Matt makes his way back home and begins to rid the country of its evils.

AWARDS
National Book Award, 2002,
ALA Newbery Honor, 2003,
ALA Michael L. Printz Award Honor Book, 2003,
Buxtehuder Bulle, 2003 (Germany),
ABC Children's Bookseller's Choices,
ALA Top Ten Best Books for Young Adults,
IRA Young Adults' Choices,
Sequoyah Young Adult Award (OK),
Volunteer State Book Award, (TN) 2006,
Arizona Young Readers Teen Award, 2005,
South Carolina Junior Readers Award, 2005-2006,
Rhode Island Teen Book Award nominee, 2004,
Young Hoosier Book Award, 2006,
Nevada Young Readers' Award, 2005,
Senior Young Readers' Choice Award,
Pacific Northwest Library Association Young Reader's Choice Award, 2005,
Bay Area Book Reviewers' Association Award for Children's Literature
Blue Spruce YA Book Award Nominee (CO)
Booklist Editors' Choice
California Collections
Florida Teens Read Master List
Garden State Teen Book Award Nominee (NJ)
Iowa Teen Award Master List
Maud Hart Lovelace Award Master List (MN)
Mythopoeic Fantasy Award Finalist
Rosie Award Nominee (IN)
Visit Nancy Farmer's home page to find a reading guide and an excerpt.
TeenReads.com review by Amy Alessio.
SF Signal blog review
Mythopoeic Society review
State Library of Louisiana's Center for the Book review
Ross Bussell on the Litera Buss blog states:
The questions this book brings up involve cloning, the pros and cons, as well as ethnics and morality, behind the use of embryos and living cells of damaged humans to better the lives of the living. It also brings up issues involving governmental corruption, the dichotomy of good and evil, and the intended good but overall evils of communism.

Curious Incident of the Teacher in the Classroom review (an interesting blog by a first year teacher who quit that same year) includes this information:
I am happy to say that Nancy Farmer's The House of the Scorpion changed my mind about YA Lit once again … Nancy Farmer (also, author of The Ear, The Eye and The Arm) exhibits, in this novel, a perfection of timing. The House of the Scorpion is the perfect balance between beautifully detailed descriptions of character and setting and action. Building suspense with each turn of the page, Farmer keeps this almost 400 page novel moving smoothly, without imposing artificial excitements or leaving loose ends. Perhaps, more importantly from a teacher's point of view, Farmer's novel touches on a variety of weighty and provocative themes, including what it means to be human, the responsibilities of a society to the people who create it, the influence of nature vs. nurture on the personality of a human being, the ability of greed to corrupt and the opportunity to make good or bad decisions.

Check out some of these YouTube Video Trailers:
Alisha's trailer for a high school English competition
ireadkidsbooks trailer for House of the Scorpion
House of the Scorpion is so disturbing because author Nancy Farmer uses her background growing up in a "ragtag hotel on the Arizona/Mexico border" (as noted on Barnes & Noble.com) to create a believable environment where ethics disappear to further the selfish whims of the rich and the powerful. Every media story on cloning brings this title to mind. The recent Neal Shusterman book "Unwind" with its concept of parents' disassembling their children for their organs brought House of the Scorpion to mind. While I was frustrated with the length of the title and wanted it edited down while reading it the first time, House of the Scorpion wanders through the world of Opium full-circle to bring this amazing science fiction novel to completion.
---
#73 We Were Here by Matt de la Peña. Delacorte, 2009. ISBN13: 9780385736671. 386pp
Quote from one of the nominators:
Matt de la Peña has mad talent. The three friends/ runaways in We Were Here felt so real to me. I just wanted to adopt them. I also loved Mexican White Boy as well. de la Peña's male characters struggle with identity, emotion, anger in such a way that I believe he allows young male readers to connect or wonder about their own emotions.
Awards:
ALA/YALSA Best Book for Young Adults
ALA/YALSA Quick Pick for Reluctant Readers
A Junior Library Guild Selection
2010 – New York Public Library Books for the Teen Age
We Were Here Reviews:
". . . fast, funny, smart, and heartbreaking." – Booklist
"A story of friendship that will appeal to teens and will engage the most reluctant readers." – Kirkus
"Miguel's raw yet reflective journal entries give de la Peña's coming-of-age story an immersive authenticity and forceful voice. The suspense surrounding the boys' survival and the mystery of Miguel's crime result in a furiously paced and gripping novel." – Publishers Weekly
Publisher's Description:
When it happened, Miguel was sent to Juvi. The judge gave him a year in a group home—said he had to write in a journal so some counselor could try to figure out how he thinks. The judge had no idea that he actually did Miguel a favor. Ever since it happened, his mom can't even look at him in the face. Any home besides his would be a better place to live.
But Miguel didn't bet on meeting Rondell or Mong or on any of what happened after they broke out. He only thought about Mexico and getting to the border to where he could start over. Forget his mom. Forget his brother. Forget himself.
Life usually doesn't work out how you think it will, though. And most of the time, running away is the quickest path right back to what you're running from.
Read an Excerpt here

Online Reviews:
Sheryl from the blog A True Reality writes: "I think what I liked most of all is that this novel is written in first-person and Miguel has a strong, engaging, and authentic voice. It was also very existential."
Melissa at iHeartDaily blog "Read It: Bookish Boys to Love" lists this as one of three "recent reads in which the male narrators made me angry, happy, tearful, giddy, sympathetic, grossed out and confused. You know, just like real guys do."
Amy Bowlan interviewed Matt de la Peña as part of her SLJ series "Writers Against Racism"
Genrefluent Teen's Talk About Books includes three quick student reviews. Do you use a format like this for your student reviews?
Sara Zarr (author of the way too cool titles Sweetheart and Once Was Lost) interviewed Matt de la Peña on her site.
Doret reviews We Were Here at the Happy Nappy Bookseller blog.
---
#72 Waiting for Normal by Leslie Connor. HarperCollins, 2008. ISBN13: 9780060890889. 304pp
Publisher's Description:
Addie is waiting for normal. But Addie's mom has an all-or-nothing approach to life: a food fiesta or an empty pantry, jubilation or gloom, her way or no way. All or nothing never adds up to normal.
All or nothing can't bring you all to home, which is exactly where Addie longs to be, with her half sisters, every day. In spite of life's twists and turns, Addie remains optimistic. Someday, maybe, she'll find normal.
Leslie Connor has created an inspiring novel about one girl's giant spirit. waiting for normal is a heartwarming gem.
Awards:
New York Public Library's "One Hundred Titles for Reading and Sharing"
School Library Journal Best Book
ALA Notable Children's Book
ALA Best of the Best Books for Young Adults
ALA Top 10 Best Book for Young Adults
Schneider Family Book Award
ALA Best Book for Young Adults
Texas Lone Star Reading List
Cooperative Children's Book Center Choice
Online Reviews:
TeenReads.com review
Read this interview with Leslie Connor.
The blog Kiss the Book reviews Waiting for Normal.
Literate Lives blog
Look Books blog
KidsReads.com
52Projects blog says "The novel is one of the most honest and heartfelt I have ever read — it jerks your heart around, but in the best of ways, in the way it should be jerked around, in a way that reminds us that goodness is at the core, even in people and places that are marred by mistakes and shortcomings."
Myrna Marler at KLIATT writes "This book persuades that good people and delightful possibilities are all around, even in the most unpromising circumstances."
Even Betsy Bird reviewed Waiting for Normal on SLJ. I found this unusual because the book may be marketed to 10 year olds and up, but I prefer putting it in the hands of sixth graders and up. Betsy tends not to reviews YA novels. She mentioned how she struggled with "the audacity of hope."
The blog Read, Read, Read! by a 5th grade teacher points out that teachers encounter students like Addie who are resilient and survive terrible things.
Real students who are neglected, like fictional character Addie, break a teacher's heart. Social services responds quickly to physical abuse. Proving neglect and getting help is so much more difficult. There is a reason we teachers stay poor… We are often giving students lunch money, shoes, school supplies, and clothes to help. We may not be able to solve all the problems, but knowing there are real children like Addie out there gives teachers hope, also.
---
#71 TH1RTEEN R3ASONS WHY – Jay Asher. Penguin, 2007. ISBN13: 9781595141712. 304pp
This book has an amazing website. The story of how this little book became a hit through word of mouth was featured in the New York Times, also.
Publisher's Description:
Clay Jensen returns home from school to find a mysterious box with his name on it lying on his porch. Inside he discovers several cassette tapes recorded by Hannah Baker–his classmate and crush–who committed suicide two weeks earlier. On tape, Hannah explains that there are thirteen reasons why she decided to end her life. Clay is one of them. If he listens, he'll find out how he made the list. Through Hannah and Clay's dual narratives, debut author Jay Asher weaves an intricate and heartrending story of confusion and desperation that will deeply affect teen readers.
Awards:
New York Times Best Seller Publishers Weekly Best Seller
California Book Award Winner
Best Books for Young Adults (YALSA)
Quick Picks for Reluctant YA Readers (YALSA)
Selected Audiobooks for Young Adults (YALSA)
Borders Original Voices finalist
Barnes & Noble – Top 10 Best for Teens
International Reading Assoc. – Young Adults' Choices
Kirkus Reviews Editor's Choice
Book Sense Pick – Winter
Chicago Public Library Best Books
Association of Booksellers for Children – Best Books
State Awards – Winner (voted on by students): Florida, Kansas, Kentucky
Jay Asher has his blog, there is a blog called Hannah's Reasons written from Hannah's point of view, and there are YouTube tapes inspired by the book.
Hannah's Reasons includes information on teen suicide. This year teachers at my school dutifully viewed the DVD for Jason's Foundation. We lost one of our seventh graders this year to suicide. The guilt as a teacher for not noticing any symptoms is so strong. I review the documentation and wonder what I could have done. When we first heard the news of our student, several students came in to whisper to me, "She wasn't in the library club." I won't pretend that belonging would have saved her, but it has strengthened my resolve to include every student who does wish to join (282 currently our of 900 students at my school).
This year I have personally bought extra copies of 13 Reasons Why for students who insisted they couldn't wait for the library copy to return. As I place this in their hands, I make sure that I know the student. I want to know their names, their interests, and I want them to know that I'm available to them if they need an ear. It's of interest to me that four times as many boys have checked this out as girls. Since there are two stories in this one, one from Hannah and one from Clay's point of view, I believe this shows the power of Jay Asher's writing and appeal to boys.
Online Reviews:
TeenReads.com
Young Adult Lit/Crit blog includes this comment: "It may seem like a story of teen suicide (and it is, in part), but it's about so much more. It depicts the social trauma of high school – the power of rumor and reputation. It hits on so many topics: rumors, promiscuity, reputation, adolescents' burgeoning romantic and sexual identities, cliques, accountability, objectification of women, the ethical struggle to do the right thing or turn a blind eye, missed opportunities and the snowball effect of all these things together."
TeensReadToo.com states: "If you have the chance to only read one novel this year, THIRTEEN REASONS WHY should be that book. It's sad, amazing, heartbreaking, and hopeful, all at the same time. I dare you to read it and not become so immersed in the story that you lose track of time and your surroundings. You'll cry, several times, while reading this story. You'll have no choice but to think about your actions, and wonder what type of effect they have on other people. And, in the end, you might also find the need to say "thank you.""
The Book Battle Blog includes curriculum connections. AND… comments. Every blog I read online included many comments from readers about this book.
TeacherTube Video book trailer
There are many other book trailers there, so be sure to check them out.

---
#70 Call of the Wild by Jack London. 1903 Available from Tor Classics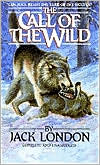 ISBN13: 9780812504323 128pp
Quote from one of the nominators:
This is the ultimate dog book, but it's as if the dog was all men who wanted to return to the wild.
The companion title to this (White Fang) showed up as number 76 on this countdown.
SparkNotes information
Read online at the Jack London Collection
Call of the Wild ThinkQuest
Call of the Wild was written over 100 years ago, yet it remains on the Modern Library 100 Best Novels list. #88 on the Board's List and #75 on the Reader's List.
Visit the JackLondons.net site to read some of the history of Call of the Wild and see how much Jack London was initially paid for his writing. Here's a quote:
The Call of the Wild proved that realism was what the new generation wanted. The reviewers and critics had mixed emotions . . . some called it 'just another dog story,' while others acclaimed it as 'the best dog story ever written.'
TeacherTube videos
Video Booktalk
A thirty second teachertube video with teen music.
I can always count on the WebEnglishTeacher to provide interesting curriculum links.