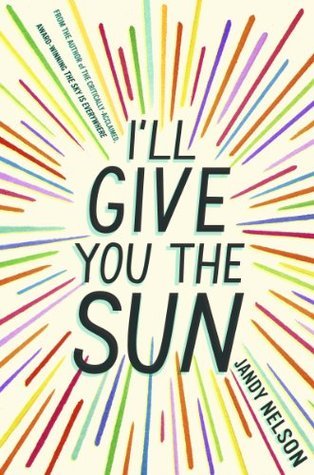 I'll Give You the Sun, Jandy Nelson
Dial Books for Young Readers, September 2014
Reviewed from digital galley and final copy
A lot of things make me cry. A great book, a sad movie, and occasionally, a really moving commercial*. I have a long list and I'm really honest about being particularly susceptible. But I'm also really honest when I know I'm being manipulated in a cheap or shallow way.
The last lines of I'll Give You the Sun made me ugly cry and it was glorious catharsis. No tricks or unearned tears here. I won't spoil the direct quote because you really should experience it in context, but I will say that in those sentences Jandy Nelson pulls all of the book's themes together; those last words contain the entire novel.
[Read more...]