SCROLL DOWN TO READ THE POST
Plotagon now free for educators
A couple of years back I was thrilled to discover Plotagon and posted about it here.
Today, I was thrilled to discover that free one-year teacher licenses are now available
at Plotagon Education. (Currently, students may sign up for 30-day trials.)
Reminiscent of Xtranormal, Plotagon encourages writing skills as users craft professional-looking animated movies. Plotagon movies are built from series of scenes, featuring customizable characters and complete with text-based dialogue, emotions, sound effects, and actions. Dialogue can be read by either computer text-to-speech voices or by recording your own voice.
The existing library includes a wide variety of customizable and stock characters, settings, emotions and sounds.  The new version adds an Egyptian tomb, Roman temple steps, split screen and white screen.  Scenes may include one or two characters and it's easy to scootch elements around a scene.
SCROLL TO KEEP READING THIS POST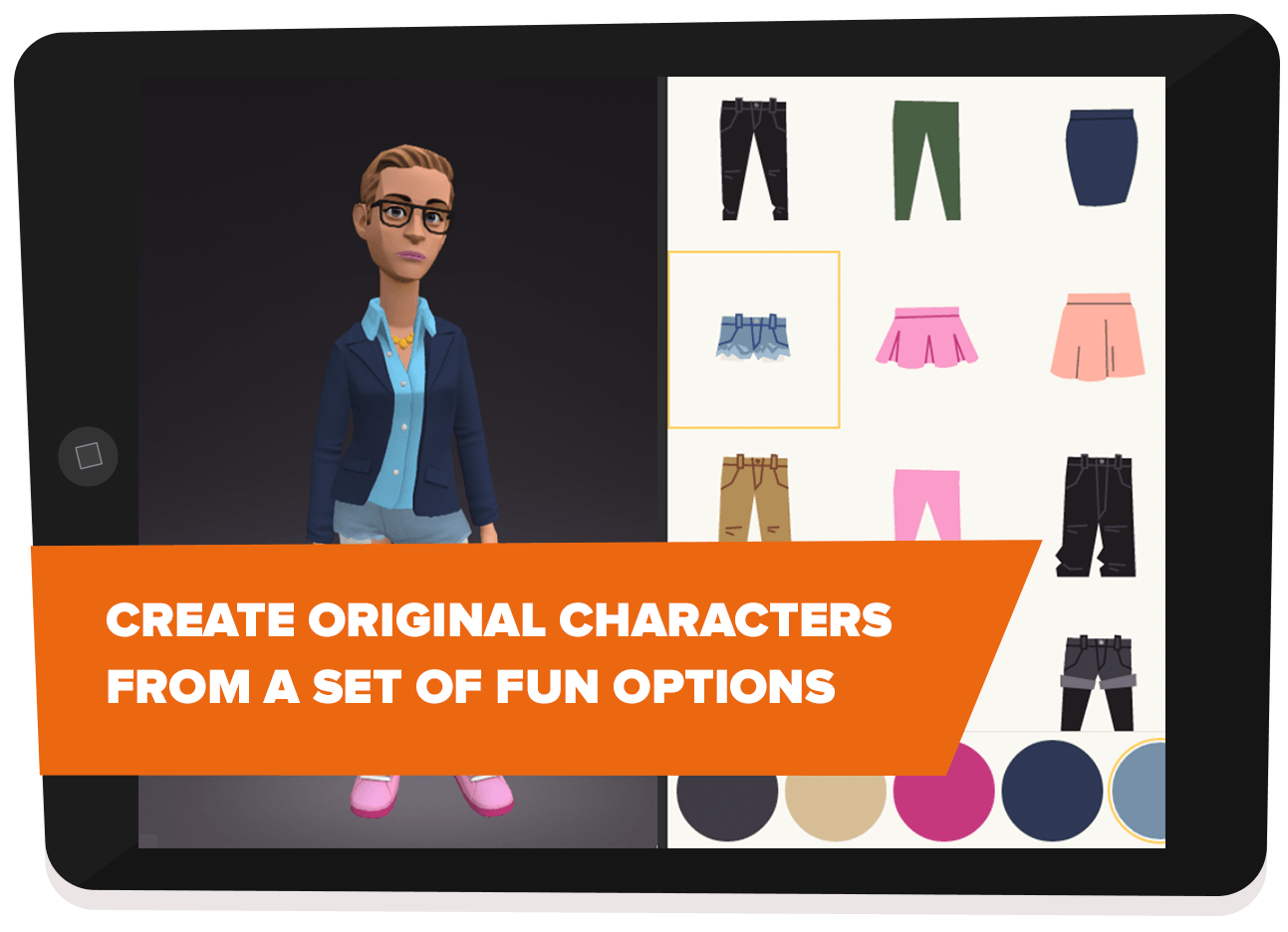 Plotagon Education movies are built within the desktop or mobile application. Completed videos may be saved to desktops or camera rolls as MP4 files for upload to local networks, learning management systems or for YouTube or social media.
You might choose to import your completed file to a movie editor for post production or for inclusion in a la
rger film.
Plotagon works nicely for presenting or flipping instruction and for sharing messages with students, faculty and parents. The learning curve is not at all steep.
With a  paid account, teachers can manage classroom digital space as well as privacy settings for students 13 and older.
The powerful digital animation tool will run on Mac, Windows and iOS devices. The recently launched Android application is specifically optimized for Android-compatible Chromebooks.  With the handy Google Education Single Sign On, users can directly save characters and stories to Google Drive accounts.
In the latest version, movies save and higher resolution and it is now possible to save plots with subtitles.
And it's fun.
Here's a movie I made with my family when I first reviewed the platform.
This inspiration page shares a variety of lesson plans and examples of how educators are currently using Plotagon.
Here's a lesson on how Shakespearean soliloquies might be reinterpreted as Plotagon movies.
Here's an example of a Plotagon lesson on staging a debate:
And here's an actual example of what a Plotagon debate might look like:
Filed under: animation, digital storytelling, writing
About Joyce Valenza
Joyce is an Assistant Professor of Teaching at Rutgers University School of Information and Communication, a technology writer, speaker, blogger and learner. Follow her on Twitter: @joycevalenza
SLJ Blog Network
Archives