SCROLL DOWN TO READ THE POST
The Not Even Slightly Comprehensive List of Books We're Looking at This Year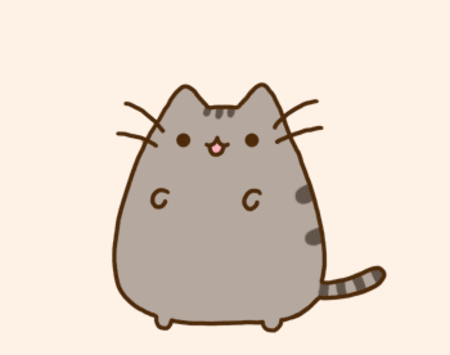 Ok, here it is — the longlist for Someday My Printz Will Come, which is actually the shortlist, or at least a shorter list. For context: currently, our reading list and calendar have us covering more than 90 books between now and late January. We'll likely revise some books off the list and add some on as we go, but at least 80 titles will get reviewed in some form — that's the true long list.
This is not that list. We shared the long longlist the first few years of Someday, but then as we read through the books we hadn't gotten to when the list posted, we found duds and felt like we'd obligated ourselves to read them by putting them on the list and inviting you all to read them too, in order to have a better discussion. And it seems that some of you trust us enough that you were using our list for various reasons, which was CRAZY, because that long longlist is a lot like the kitchen sink of the year's YA, and it always had some gems (like, you know, the books that eventually went on to win, because usually we're pretty good about correctly identifying the eventual winners as, you know, books) but also some actually not good at all books. Starting last year, we decided to share a more trimmed down list, and be a little more transparent about the fact that some of it is really just shots in the dark.
SCROLL TO KEEP READING THIS POST
The below list comprises books we've read already and stand behind pretty strongly as a contender, books we've already read and strongly want to discuss, and books we haven't read yet but for reasons — of author or buzz or gut instinct — we think will be worth a conversation. Since we're already a few weeks in, I've gone ahead and hyperlinked books we've already reviewed, and I'll try to remember to pop back in and add links as we go so that this post can also serve as a partial table of contents.
So, with no further explanation, in rough alphabetical order by author: The not even slightly comprehensive list of books we're looking at this year —
Saints and Misfits, S.K. Ali
Midnight at the Electric, Jodi Lynn Anderson
Landscape with Invisible Hand, M.T. Anderson
Far From the Tree, Robin Benway
Jane, Unlimited, Kristin Cashore
Bull, David Elliott
Neighborhood Girls, Jessie Ann Foley
Spellbook of the Lost and Found, Moïra Fowley-Doyle
Turtles All the Way Down, John Green
A Face Like Glass, Frances Hardinge
The Careful Undressing of Love, Corey Ann Haydu
Allegedly, Tiffany D. Jackson
We Are Okay, Nina LaCour
Genuine Fraud, E. Lockhart
The Art of Starving, Sam Miller
Ramona Blue, Julie Murphy
Release, Patrick Ness
You Bring the Distant Near, Mitali Perkins
Queer, There, and Everywhere, Sarah Preger
Long Way Down, Jason Reynolds
Beck, Mal Peet and Meg Rosoff
Saint Death, Marcus Sedgwick
The Hate U Give, Angie Thomas
Thick as Thieves, Megan Whalen Turner
Maresi, Maria Turtschaninoff
Fire Color One, Jenny Valentine
Piecing Me Together, Renée Watson
The Pearl Thief, Elizabeth Wein
Gem & Dixie, Sara Zarr
American Street, Ibi Zoboi
Eliza and her Monsters, Francesca Zappia
So let us have it: what's missing, and what would you skip?
Filed under: Books to look for
About Karyn Silverman
Karyn Silverman is the High School Librarian and Educational Technology Department Chair at LREI, Little Red School House & Elisabeth Irwin High School (say that ten times fast!). Karyn has served on YALSA's Quick Picks and Best Books committees and was a member of the 2009 Printz committee. She has reviewed for Kirkus and School Library Journal. She has a lot of opinions about almost everything, as long as all the things are books. Said opinions do not reflect the attitudes or opinions of SLJ, LREI, YALSA or any other institutions with which she is affiliated. Find her on Twitter @InfoWitch or e-mail her at karynsilverman at gmail dot com.
SLJ Blog Network
Archives