SCROLL DOWN TO READ THE POST
Plotagon for scripting cool animated stories
I recently discovered Plotagon, an digital storytelling app for iPhone, iPad, PC or Mac to tell animated digital stories.
Reminiscent of Xtranormal (now called Nawmal), Plotagon encouragesusers to script a story–selecting locations; building dialogue;  adding emotions, attitudes and postures;  responding to characters; choosing sound effec
ts and music.  Dialogues can be read by a choice of computer  (text to speech) voices or personally recorded.  Stories may be built with multiple scenes without time limitations.  There's a very nice existing library customizable and stock characters, settings, emotions and sounds. Everything can be scoot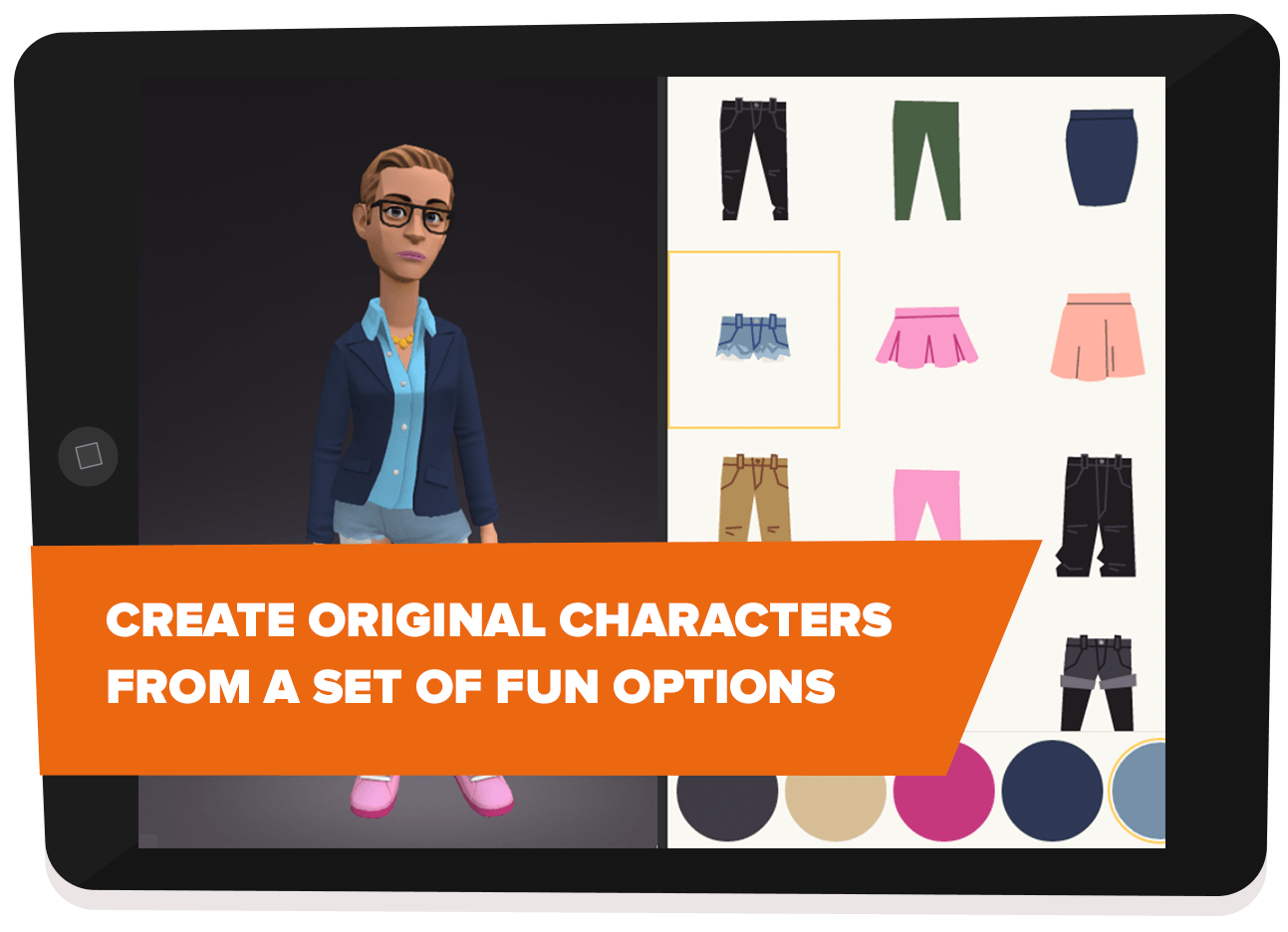 ched around.  And the learning curve is not very steep at all.
Videos may be uploaded to YouTube as they are published or shared on Facebook and Twitter.
Plotagon Education allows teachers to manage accounts and control the digital space and student privacy.
I can see this app used to present or flip instruction, leave messages for students and parents, and certainly as a platform for student projects.  Because of its recording feature, it might be particularly effective for practicing vocabulary and for world languages.  The talk show and the debate podium settings should inspire some interesting project possibilities.  It's perfect for engaging students in writing, especially for crafting dialogue.
SCROLL TO KEEP READING THIS POST
The Terms of Use are designed to create a safe environment for what seems to be a growing community. Note: you will find some goofy stuff here, but users are encouraged to report inappropriate content. 
We want Plotagon to be a welcoming place for everybody. This means that you can't make videos that have sexually explicit, profane or obscene language, or videos with hateful and racist content. Also, you can only make videos with stories that you've created yourself. You can't copy paste dialogue from famous movies or TV shows.

We used a free trial to get started. As I pressured my (grown) kids for favorite apps to post about, this little story above just took off.  We had a lot of fun designing our realistic avatars in this very honest peek at life and Apps at Valenza Family Headquarters!
With the free download, you get
four pre-installed characters and two pre-installed scenes and you can download more characters and scenes for free.  Of course, more goodies are available through in-app purchase. 
While we played around with a free trial, like many of the more robust storytelling tools,
Plotagon for Education
is not a free product.  The cost is $99 per year for one teacher and 30 students.  I am awaiting a response from the developers about library pricing. Users are advised to
Contact Plotagon
for school or district pricing.  An
Education newsletter
is available.
Some minor drawbacks:
Videos cannot be saved as files.  I could not get more than two characters in a scene.  Because drafts are saved locally; you cannot work on stories  across multiple devices.  I would have liked the opportunity to edit a video without having to make a new one.
But most importantly: There is a library setting as part of the free school bundle, but it is a fairly old-school shot of the stacks.  It would be nice to be able to import settings, though I know they would be static.
Filed under: animation, apps, digital storytelling, technology
About Joyce Valenza
Joyce is an Assistant Professor of Teaching at Rutgers University School of Information and Communication, a technology writer, speaker, blogger and learner. Follow her on Twitter: @joycevalenza
SLJ Blog Network
Archives