SCROLL DOWN TO READ THE POST
Our 2017 Picks & Predictions
We're less than a week out from the YMAs. Which means we're less than a week from tears — of sorrow and of glee — and from the temptation to ask impossible questions like "why" and "what the hell happened to book X".
But hang on.
The Monday morning quarterbacking is a time-honored tradition in library land as in sports, and I would never take it away. However, let's not forget that 9 committee members, plus the administrative assistant and the Booklist consultant, worked their tails off all year to bring us Monday's winners. Their choice may not agree with our choices. We may harbor bitter resentment as a result. But they still made the right choice. And we can't wait to find out what it is!
SCROLL TO KEEP READING THIS POST
So let's take a moment to say a big collective thank you to the RealCommittee for their hard work and for the arduous weekend they have coming up. Sitting in that room letting go of books you love and listening to others, valuing their wisdom over your own heart, talking for hours on ending looking to reach a consensus — it's not easy, and it caps a year of close, thoughtful, intensive reading. So THANK YOU, RealCommittee! We can't wait to hear what you have in store for us on Monday.
Now that we've acknowledged that RealCommittee is always right, you might be wondering: how often are we equally right?
As a collective, we've been on fire: the Pyrite has accurately predicted the RealPrintz winner for two years running! Last year we tanked on our honor predictions, though, whereas for 2014, we'd collectively predicted two of the four named honor books in addition to the winner. In short, if Dolssa wins the RealPrintz this year, we all officially rock at this.
On a more individual level, for the 2016 award all three of your Someday blogging team accurately predicted we'd see Bone Gap in the winner's circle, but, like the collective, we 100% failed to predict either of last year's honor titles. For 2015, we had less consensus but a fair amount of accurate predictions overall: Karyn predicted This One Summer and Grasshopper Jungle; Joy predicted I'll Give You the Sun and Grasshopper Jungle; and Sarah predicted I'll Give You the Sun and This One Summer. For 2014, Joy and Karyn both predicted Midwinterblood, and Joy had Eleanor & Park on her personal picks.
So now the 2017 fun continues. This post, our annual picks and predictions — heart books and head books — is one of our favorites to write. It's a chance to consider everything the year has offered and weigh the books against each other. It's kind of like the Pyrite, except there weren't we all mixing head and heart just a bit?
Karyn, picks:
The picks are so much easier than the predictions, so I'll start with those.
2016 has been a solid year, but now that we're at the end of it I find I don't feel passionate about many books — there are a large number of books I really liked, and a few I adored, but less crossover than usual between those two groups, meaning fewer books I would fight to the death for. That said, here are four books I would go to the mat for and one I just really liked, even though it's barely a contender.
And since I tend to wear my heart on my sleeve, nothing here will surprise anyone who's been following our reviews this season.
The top of my list is Julie Berry's The Passion of Dolssa, a book I keep coming back to. It's smart and ribald and funny and wise. It's brilliantly written historical fiction that tackles huge questions of religion and faith and does it all superlatively well. In some ways, I could have stopped with this one pick, because its the one book this year I think is truly 100% deserving of the gold.
However! The possibility exists for the RealCommittee to recognize five books, and why not recognize the maximum?
So next on my picks is the category-defying Vassa in the Night. Part fairy tale, part urban fantasy, part straight-up horror, with a dollop of weird and a soupçon of humor, spun together with some poetic prose: this is noteworthy, and while it won't be for every reader, this reader loved it and really really hopes the RealCommittee gave it a shot and recognizes that this is brilliant writing deserving of recognition.
Julia Vanishes is my dark horse, barely-a-contender fifth pick (but the graphic looked nicer with it first). It's definitely first in a series, it leaves a lot incomplete, and it's fantasy: so, perfect death knell. But I genuinely enjoyed it. It's creative and original and the world-building is strong. Julia is a flawed, engaging protagonist, and I look forward to volume 2.
Scythe is also a series opener, and also boasts great world-building and is in the speculative fiction realm, so again, not great odds for Printz, but this one really does have the goods. Shusterman has been writing appealing page turners for years, and then made a massive jump into really literary material with Challenger Deep. With Scythe, he's at the top of his game in terms of appeal and literary merits, and while this is first in the series, it's so well crafted in and of itself that you'd never know if it didn't have clear volume 1 branding.
Finally, I'm going with Railhead in my personal top 5: It's just so darn fun, but also smart and doing some nice referential work to the larger body of 20th century science fiction. Reeve is, as I said in my review, criminally underrated in the US, and I would love to see this change: I'd like to believe this is the book that can do that.
Karyn, predictions:
And now, the books that I predict.
Look, I know, I'm not very original here, but I think there's just no question about what the top books have been this year. I already told you why I think Dolssa is a winner. I'm predicting the RC will agree based on those strengths plus the showing we saw in the Pyrite and in my local in-person Printzbery event, where Dolssa won the mock Printz vote by a significant margin.
As for The Lie Tree, I've shared my conflicts with this one, but I don't think many agree with me, and this is the clear other front-runner. And despite the flaws, The Lie Tree is fantastic. Hardinge is a wordsmith and has an incredible facility with creating a sense of place. Like Dolssa, this is about belief and religion and also the nature of truth: heady stuff rendered highly readable. That seems like RC catnip.
I don't actually have any strong predictions past these two; I think our Pyrite honor vote spoke to the issue of a solid year without so many standouts. That said, here are the three of the large really good — but not utterly brilliant — potentials that I think might have enough consensus to go the distance.
Burn Baby Burn: This wasn't my favorite, and I do think there are flaws, but they're minor flaws. Burn Baby Burn has a lot to offer in a Printz conversation. It's historical fiction and the time and place are characters in their own rights; there's a discourse on choice and freedom and feminism that fits together smoothly, without seeming too didactic but without pulling any punches. And this isn't quite like anything else, without being so out there (unlike my darling Vassa) that it turns readers off. Plus, I think committee members, like the rest of us, are hungry to find and recognize diverse books, and both the author and protagonist are Latina, which isn't reason to win, but does maybe give this a tiny bump over other realistic contemporary and historical works that similarly deserving.
Still Life with Tornado: A.S. King's latest offering is accessible while still being ambitious. I already talked about it at length in my review, so I'll just say that this is the kind of book the RealCommittee definitely looked at, and I think it has exactly what it takes to go the distance.
And finally, Golden Boys. Which I haven't actually read, although with three reading days between now and the YMAs, there's still time. I might be showing my age with this one, but to me Sonya Hartnett is a familiar name. She writes complex, difficult, highly literary fiction. She's Australian, which traditionally is RC gold (or sometimes silver). This is much less popular than my other predictions, but I suspect it has what it takes to withstand close scrutiny and go the distance.
(I was very tempted to put March into my predictions pile — but National Book Award winning seems to be a curse for Printz recognition, so in the end I don't think it will make it, although I'd be happy to be wrong.)
Joy, picks:
I've decided that I'm going to stop beating myself up for missing out on some of the year's best books; instead, I'm going to be thankful that I have Karyn and Sarah's reviews as well as your comments to let me know what's great and most importantly, why. This might be the reason why it was relatively easy to come up with five books for my predictions list but I labored over my picks.
There were a lot of books I enjoyed in 2016 yet every time I thought about the best of the year, four stood out and the rest were… the rest. My personal favorites in any year are the books that reach my heart as well as my head, so to add a fifth book—one that I probably can't passionately support—just for the sake of a fifth book would have felt dishonest.
In alphabetical order by author's last name: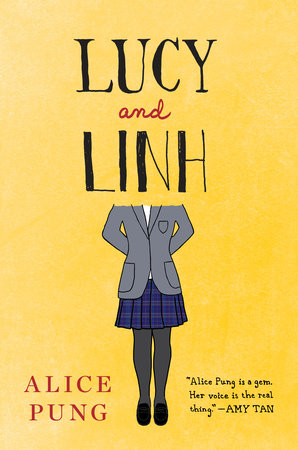 We Are the Ants, Shaun David Hutchinson – This is one of the earliest 2016 books I read and my enthusiasm for it has waned only by a small degree. I still don't have a definitive stance on whether the aliens are real or if they're a fiction created by Henry's mind to help him process his grief. I love that I still don't know. Hutchinson's novel poses the question: what's the meaning of life? And his audacious, simple, and brilliant answer is: to live.
Lucy and Linh, Alice Pung – I wouldn't be surprised if one morning I woke up and thought, "last night I dreamt I went to Laurinda again." The elite private school is such an imposing presence in this novel, reading about it felt like I was recalling a personal memory; the details are so vivid and specific. Alice Pung also demonstrates sensitivity by portraying the internal conflict of identity formation when you lose your mirrors as a tough but livable stage of life.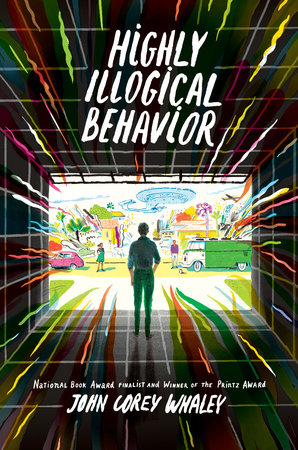 Scythe, Neal Shusterman – He had me at the Thunderhead. I am fascinated with the idea of the singularity and it has never occurred to me that our A.I. overlords might be benign, even indifferent to the foibles of humanity. In Scythe our future isn't post-apocalyptic, it hasn't returned us to a caste system, and it definitely isn't a place where only one "special" teen can uncover the seedy underbelly of society. No, the horror of our post-mortality world is that wanting for nothing has sapped us of passion and purpose. And this is a truly chilling idea (well that and, you know, the gleanings) that had me hoping for train delays so I could read just one or two more pages. I could go on but I'll save it for when we cover the sequel, Thunderhead.
Highly Illogical Behavior, John Corey Whaley – Teens making sense of the world through pop culture is a thing I get because I was that teen (heck, I'm still that adult). Add in Star Trek as the protagonist's fandom of choice and I was always going to love this one. In reality, the voice is what hooked me. Using third person limited John Corey Whaley gives us two distinct characters as well as the occasional authorial opinion. Yet, the voice is also neutral, which allows a reader to form their own opinion about characters who are complicated messes. Whaley shows us that love is imperfect but it's also transformative.
Joy, predictions:
Like I said, I can't read 'em all, but I try to stay informed and know where consensus is building. Here's what I'm sensing for Monday.
In alphabetical order by author's last name:
The Passion of Dolssa, Julie Berry – Who am I to argue with the unstoppable force that is the Someday Pyrite committee? I yield to your will and quake at your wit.
The Lie Tree, Frances Hardinge – After a fascinating book club discussion (during which I contributed much by asking questions and eating cheese) I am convinced that I completely bungled my 2016 reading by putting off this and Dolssa until far too late. However, I'm thoroughly persuaded by the arguments made for its greatness and I won't be surprised if the RealCommittee showed it some love on Monday.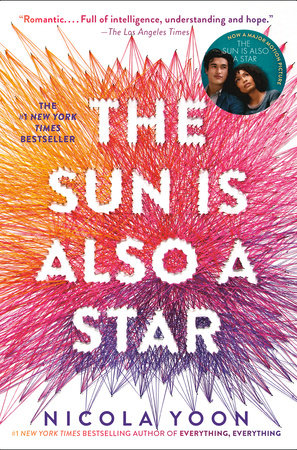 Exit, Pursued by a Bear, E.K. Johnston – Okay, I know this is a cheat but this prediction is technically for either this or The Female of the Species by Mindy McGinnis. Although I had problems with the character development in Exit, I understand why it's stuck with other readers and The Female of the Species has been receiving a late groundswell of support from all of you that's hard to deny. There were many good novels this year that told compelling stories with a strong social conscience, particularly regarding female bodies and sexual assault. My bet is that one of these books (or another that's working with similar themes) will rise to the top for making a difficult and complex subject literary.
March Book 3, John Lewis, Andrew Aydin, Nate Powell – The end of John Lewis's civil rights epic is already the National Book Award winner for Young People's Literature and it has received a lot of love on many year-end lists. Consensus is certainly on this book's side, but more than that, this is the conclusion of an amazing true-life story told by a living legend. And it's a story that only John Lewis could tell, presented in a format that's dynamic and artful. Not to mention its timeliness. Now, more than ever, we need to draw inspiration from our civil rights heroes who demonstrated how to be agents of change. For these reasons and more, I would be thrilled to see March Book 3 honored on Monday.
The Sun is Also a Star, Nicola Yoon – I love romance. I lurve romance. Truly, I do. When YA romance is done well, there's nothing else like it. I know that for many of you, this is the YA romance of 2016. I agree that Daniel and Natasha's love story is charming and magical, and I thoroughly enjoyed reading it, so much that I recommended it to friends after I finished. Love as the greatest force in the universe is an idea that resonates quite deeply for me, so this novel had me actively engaging with all the things it says about love, fate, and opportunity. Although I personally don't think it's in the same league as my picks for the year, I understand and respect why it works for other readers.
Sarah, picks:
Heart books are just so fun to talk about; I love a good gush. In order to keep this superlong post somewhat contained, I'm limiting myself to the very top-tier of books that I just can't stop thinking and talking about. I'll try to keep my gushing to an appropriate amount!

The Reader, Traci Chee — I loved so much here: a book about books and book lovers! A book with pirates! Stories within a story! A book about the stories of history and the impact they have on the present and future! Such a start to a new series! THAT COVER!
The V-Word, Amber Keyser — The one that stole my heart right from the jump. The book I keep find myself talking about with readers. The stories that I unexpectedly remember at random moments. I honestly just thought, well, at least it's a short read when it came to the top of my TBR pile — and then I couldn't put it down. This is the heartiest heart book I read this year, and I'm so happy and lucky to have read it.
March, Vol 3, John Lewis, Andrew Aydin and Nate Powell — This was epic, it was heartbreaking, it was thrilling, it was inspiring. It felt like a personal, intimate read, and it was revolutionary and visionary, too. I pretty much devolve into incoherence when I try to talk about this book, so instead I'll just point out that it's gotten a lot of accolades — because it is that good. Because it's wrapping up a trilogy that is that good. Because change comes through big moments and through the everyday grind of tasks that seem huge, maybe even impossible and this book celebrates both of those kinds of work.
Sarah, predictions:
I'm trying to be a good committee member by doing my best listening. So some of these choices are based on my own reading, while others are because of arguments others have made. (Also because we're at that magical point where I can start reading stuff because I want to. Which means that now I get the delicious task of going back and reading all the stuff that everyone around here has been raving about! Buuuut also means that I haven't read/entirely finished exactly everything because of course we're not actually RealCommittee.)
The Passion of Dolssa, Julie Berry — To be honest, I'm trusting you all here; I haven't read it but I've read Karyn's review, your comments, and seen the results of our vote! So this one felt like a natural pick.
The Lie Tree, Francis Hardinge — I just — really just — started this book, so again this is based on your wisdom and thoughtfulness. It seems so thematically resonant that I easily imagine RealCommittee giving this a medal.
Golden Boys, Sonia Hartnett — This may not have been my heartiest heart book, but it's so thoughtful, so nuanced, so deliberate and specific about growing up and seeing the world with new eyes.
March, Vol 3, Lewis, Aydin, and Powell — I actually don't have anything to add to either my text or Joy's, above. Head and heart, here in one book! Oh, maybe I have some thoughts about accolades and Printz — NBA and Printz often veer in different directions (always so interesting!). But if ever there was a book that was going to unite them, I think this is it. Maybe this is the year a book gets the NBA award and a gold medal.
Burn, Baby, Burn, Meg Medina — Karyn talked a lot about why this book seems likely to inspire consensus in the committee. I don't have too much to add. This is so atmospheric, it's so emotionally satisfying, and Nora's growth as a character is subtle but powerful. The connections between history and now are so powerful and so finely drawn.
But after this very long post, what do you all think? What are you head books? Your heart books? Got any that unite the two? We want to hear your predictions, too!
Filed under: Predictions
About Someday
SLJ Blog Network
Archives