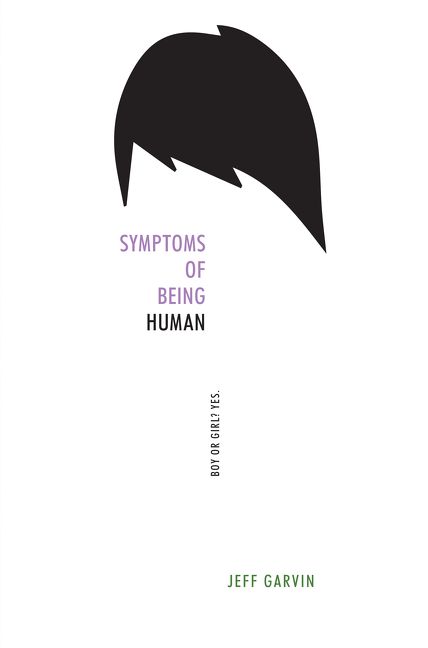 Symptoms of Being Human, Jeff Garvin
Balzer + Bray (HarperCollins), February 2016
Reviewed from final e-book
Despite the title, this is probably more like take 4. This is somehow a hard review to write. I keep slipping away from the book itself and into all the things that surround this book: the importance of representation and mirrors in YA lit; the long history of binary systems in human thought and the way interstitial anything creates anxiety (there may be a thesis in my past about cross-dressing in Shakespeare and Marlowe and how actually social transgressions are usually more condemned than sexual transgressions, and as a result of that thesis I may have read a lot about binaries and sexuality and gender at various points in my life). The earlier draft went into #weneeddiversebooks and gatekeepers, collection development, the fact that the author of this book is a cis-het white male, and a host of other things.
But none of that is really getting at the purpose here, which is to assess a book as a literary object. Which is not to say that none of it has bearing — but when I hit 1,000 words and was still on the issues around the text, I decided to start over. So here we go again: Symptoms of Being Human — Printz worthy or not? [Read more…]