SCROLL DOWN TO READ THE POST
In Brief (at length)
We're called "Someday My Printz Will Come" for a reason; we kiss a lot of frogs. Which is necessary if we want to read widely — and we do, because that gives us the best sense of the year. The Printz is, after all, an award for literary excellence in the publication year — wider readership means we are assessing the books against as many of the competition as possible.
We can't cover every book we collectively read — if you're interested in seeing those lists, find us on Goodreads — and there are plenty of books we are happy to skip. But we wanted to take a moment to give out a few honorable mentions to some books that aren't quite frogs, but they aren't princes, or Printzs, either.
SCROLL TO KEEP READING THIS POST
So, in brief, a roundup of some titles we don't think need a lengthy discussion but did deserve some acknowledgement. The following books fall into one of two categories — either we read them and loved them, but sadly believe they have no chance when it comes to the Printz, OR they landed on our list for reasons of stars (we do our best to lay eyes on everything with three or more stars) or buzz, but we just can't see them going the distance.
Andre the Giant, Box Brown
First Second, May 2014
Reviewed from final copy
Zero stars; read because interest
Like The Undertaking of Lily Chen, this one is probably not eligible. It's worth noting here though that Andre the Giant is graphic nonfiction with massive appeal for teens. It's a moving biography of a man whose life took on mythic qualities. The art is done in these gorgeous, thick lines of black and white that create soft shapes. Told in vignettes with occasional commentary from "talking heads" in a documentary style, Andre's entire life is covered, but the book left me feeling like some things were left unsaid. -JP
Brown Girl Dreaming, Jacqueline Woodson
Nancy Paulsen Books (Penguin), August 2014
Reviewed from ARC
Six stars; read because buzz despite being bracketed for younger readers

There was some dispute about whether this crosses up to the Printz range. I'm going to say no, and also that I found it not as perfect as others have. However, when we discussed it in our book group, some of the flaws that some of us perceived were defended as appropriate for a younger readership. I'm willing to hear why it should be considered as a YA title, but if this one has another award in it's future my money's on the Newbery. -KS
Dark Metropolis, Jaclyn Dolamore
Disney-Hyperion, June 2014
Reviewed from ARC
Zero stars; read because interest
Steampunk and lesbians and mysteries, oh my. I considered writing this up just because I enjoyed it so much, but then I realized I'd have to talk about the flaws if I did that. So all I'll say is that I think you should go out and read this one, because awesome, but don't expect any award recognition. -KS
Fiendish, Brenna Yovanoff
Razorbill, August 2014
Reviewed from finished ebook
One star; read because interest
That opening really haunts me. In general, I find Yovanoff's writing descriptive and rich, and this is no exception. But you all keep telling me it's an also ran, and I am sadly certain that's true. I can't make a case for it as seriously as I tried for Paper Valentine last year, for example, and that was a long shot, so this is probably an impossible shot. Admittedly, different year, but this is a heart book and the head case is hard to make. And the clock is ticking and it's December and there are so many more books to read (she wails), so I'm letting go. That said, you should give it a read if you haven't, because this is the cream of the crop of this sort of rural contemporary fantasy (which is a thing lately, I swear). -KS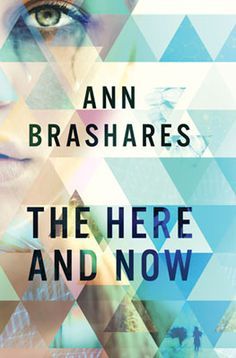 The Here and Now, Ann Brashares
Delacorte Press, April 2014
Reviewed from ARC
Zero stars; read because buzz
I think I'm hard-wired to like any narrative that has time travel in it. So I might be a little biased in my assessment of The Here and Now. It is certainly a flawed work. Brashares' plot follows generic time travel beats and the logistics are a bit fuzzy—the people from the future planned a lot for their lives in the past, but they seem to have done a bad job of it. What does work are the characters and how they struggle with the stress of saving the world (because naturally, there are world-ending consequences here) in addition to the normal angst of growing up. There's not a lot of love for this book, but it's a book I'd certainly recommend to the right teen reader. -JP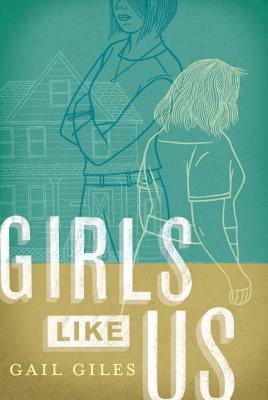 Girls Like Us, Gail Giles
Candlewick Press, May 2014
Reviewed from final copy
Three stars; read because stars
I just finished this the other day and I'm still thinking through my response. It's fast and emotionally rich and I think it has a real shot at the Schneider. But (of course there's a but, or this book wouldn't be in this post)—am I the only one who also thought it seemed deeply flawed as a work of literature because it's sort of a fairy tale despite the really bad stuff? By which I mean: Quincy is a gifted cook, Biddy (who has a back story just packed with issues) is sweetness personified, and Miss Lizzy is just waiting to take these girls in and give them all the things no one has given them before (purpose, support, understanding, faith in their abilities). Also, on Goodreads at least one reviewer pointed out how deeply problematic it is that both girls are victims of sexual violence, a criticism which resonated for me, although the parallel experiences are critical for the story to work. Mostly, though, my discomfort is that it all felt a little exploitative. Also Biddy's voice is a little inconsistent. It's an important book but a problematic one, and the things that are problematic are deeply tied to structure and literary merit so I don't expect this to go far. – KS
In the Shadows, Kiersten White and Jim Di Bartolo
Scholastic, April 2014
Reviewed from ARC
One star; read because of interest and coolness of format
Two stories, a hybrid format, gothic-y goodness… this is a fun book with delicious art and solid writing, but it doesn't quite cut it when looking at it with a Printzly lens. White's writing is fine but not extraordinary, and di Bartolo's art is gorgeous (gorgeous!) but could have used a few scraps of dialog to clarify and streamline it. It's light on background details; the Ladon Vitae conspiracy doesn't quite hold together, and with five main characters, it feels a little cluttered. Still, the two eerie, evocative stories will pull readers in, and when the threads connect, the patient reader will feel triumphant, so I know that this is a book that will get love outside of Printz-related conversation. -SC
The Killing Woods, Lucy Christopher
Chicken House, January 2014
Reviewed from ARC
One star; read because previous winner
It's a mystery, but I didn't find it tense enough for what it seems to be going for. I'm dismissing this on grounds of issues with pacing and voice; I confess that I skimmed some of it. I do know a few people who adored it, though, so I imagine it has plenty going for it for anyone reading with a less specific eye. – KS
Like No Other, Una LaMarche
Razorbill, July 2014
Reviewed from ARC
One star; Read because interest and early buzz
If you have a reader who really lurved Eleanor & Park and has to read a million more books just like it, they may enjoy Like No Other, which is a perfectly acceptable light romance with a hint of star-crossed tension. Personally, I felt weird reading text that, at times, seemed to be an indictment of Hasidism, particularly the role and treatment of women in the religion. LaMarche's authorial voice is very strong in this respect, and the criticism comes from both of the teen narrators. Whether or not I share the values expressed in their community, I wasn't comfortable seeing the Hasidic men as the main antagonists here. I freely admit that this is a biased reading, but for me, it was a major source of discomfort in what was an otherwise average book. -JP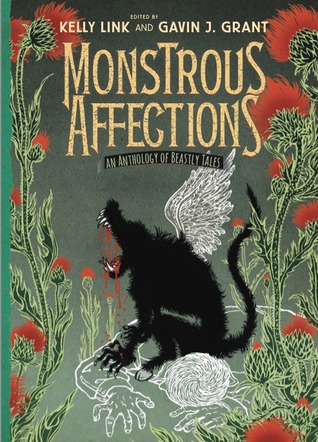 Monstrous Affections, An Anthology of Beastly Tales, ed. Kelly Link and Gavin J. Grant
Candlewick Press, September 2014
Reviewed from ARC
Two stars; read because interest and previous winners contained within
Let's face it: anthologies don't stand a chance. This one ranges from sublime to solid, so it's pretty uneven (although highly readable), which makes it even less of a contender. That said, the sublime stories really are amazing; "Mothers Lock Up Your Daughters…" will haunt me for a very long time, and Paolo Bacigalupi and Holly Black write fantastic short fiction. All in all, this is ideal for browsing but the organization and unevenness rule it out. -KS
The Tyrant's Daughter, J.C. Carleson
Knopf Books for Young Readers, February 2014
Reviewed from ARC
Three stars; read because buzz
SCROLL TO KEEP READING THIS POST
The more I think about this one, the less I like it. It was a quick read but I had a lot of questions regarding authenticity, plausibility, and cultural appropriation. The goal here was probably Homeland-lite? -JP
The Vanishing Season, Jodi Lynn Anderson
Harper Teen, July 2014
Reviewed from ARC
Three stars; read because stars

I almost dismissed this as just another commercially appealing book with nothing more to offer, but then the starred reviews prompted me to give it a read. I'm very glad I did—and wish I'd read it earlier and reviewed it instead of, say, Two Girls, since there's actually quite a lot worth discussing in this one. However, we've mapped out our posts for the rest of the season and there's just no time! So in brief: This is haunting and thoughtful, a quiet look at friendship and grief and love and betrayal. The writing is lovely, although the ghost stuff is maybe a little eh at times. But really, this is a great book that deserves more than a hundred or so words. Read it. And know that this is the one book we're covering in this post that really really deserved better. -KS
West of the Moon, Margi Preus
Amulet Books, April 2014
Reviewed from finished ebook
Four stars; read because stars and some buzz that it skews up

I should maybe give this one a closer/second look. It was strange and strangely compelling; I still don't know if it works as a YA title (it's a cusp book for sure). There's been plenty of conversation about this one on Heavy Medal, since it's more firmly in the Newbery range, so let's just discuss it over there.-KS
We freely acknowledge that there are books we read earlier in the season that belong in a general roundup like this one (and doubtless books we will read that we won't have a chance to talk about at length as the year rushes to the end). If only we had all the year end data before the year started, this would all be so much easier. That said, what are your honorable mentions?
Filed under: Books to look for
About Someday
SLJ Blog Network
Archives